Last week, I wrote about the T-shirt design that I made for my CodeU students.
The printed shirts have finally arrived! This is what it looks like in real life: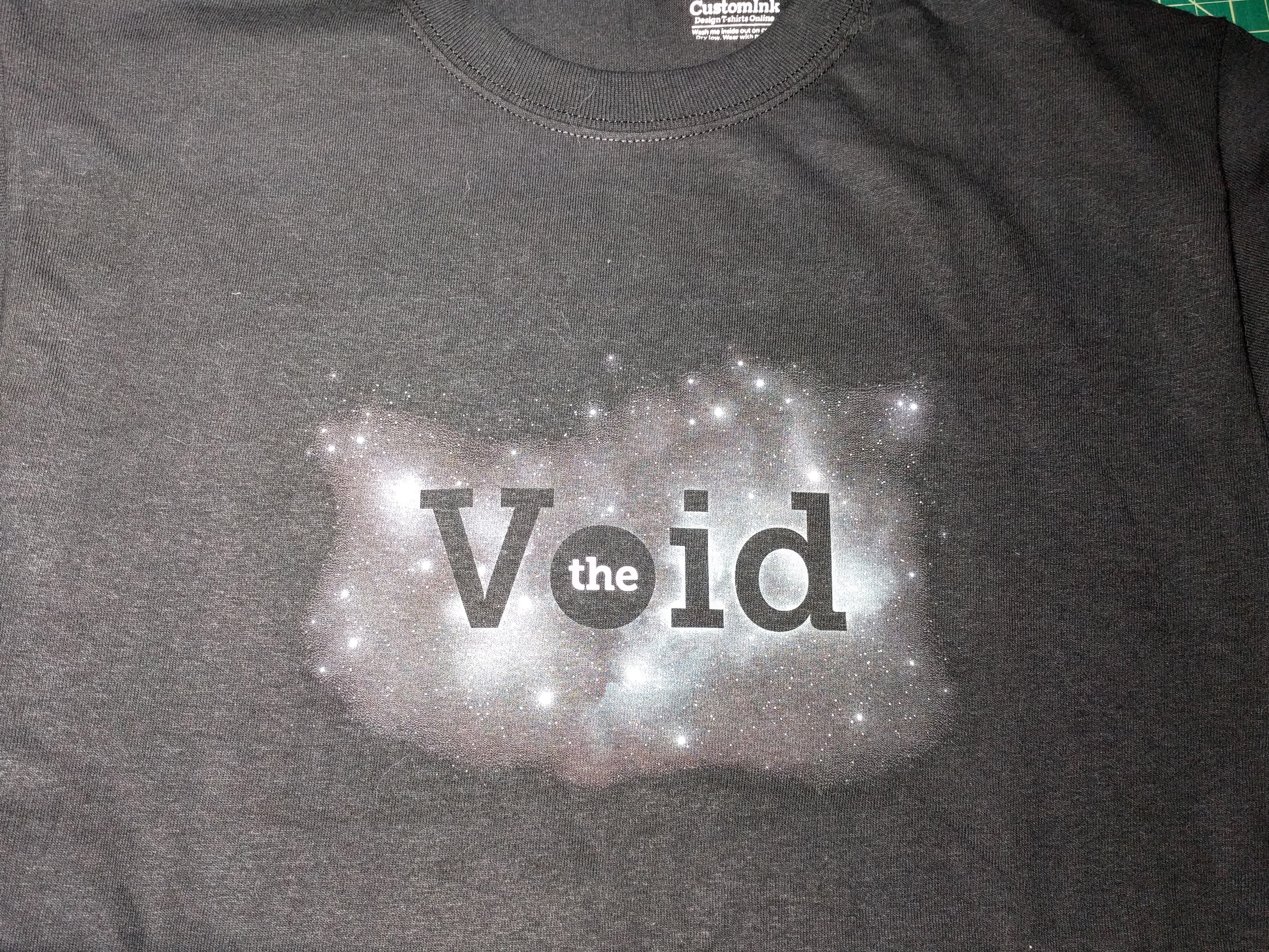 Of course, it is not the same (it could never be quite the same when printed on a shirt), but I like how it turned out.
One of the most important things for me was to have the "Void" word not be printed, but instead to be just the shirt material. That definitely worked :)
Otherwise, it's been a busy week. If you would like a sneak peek at my next project, check out my Instagram.